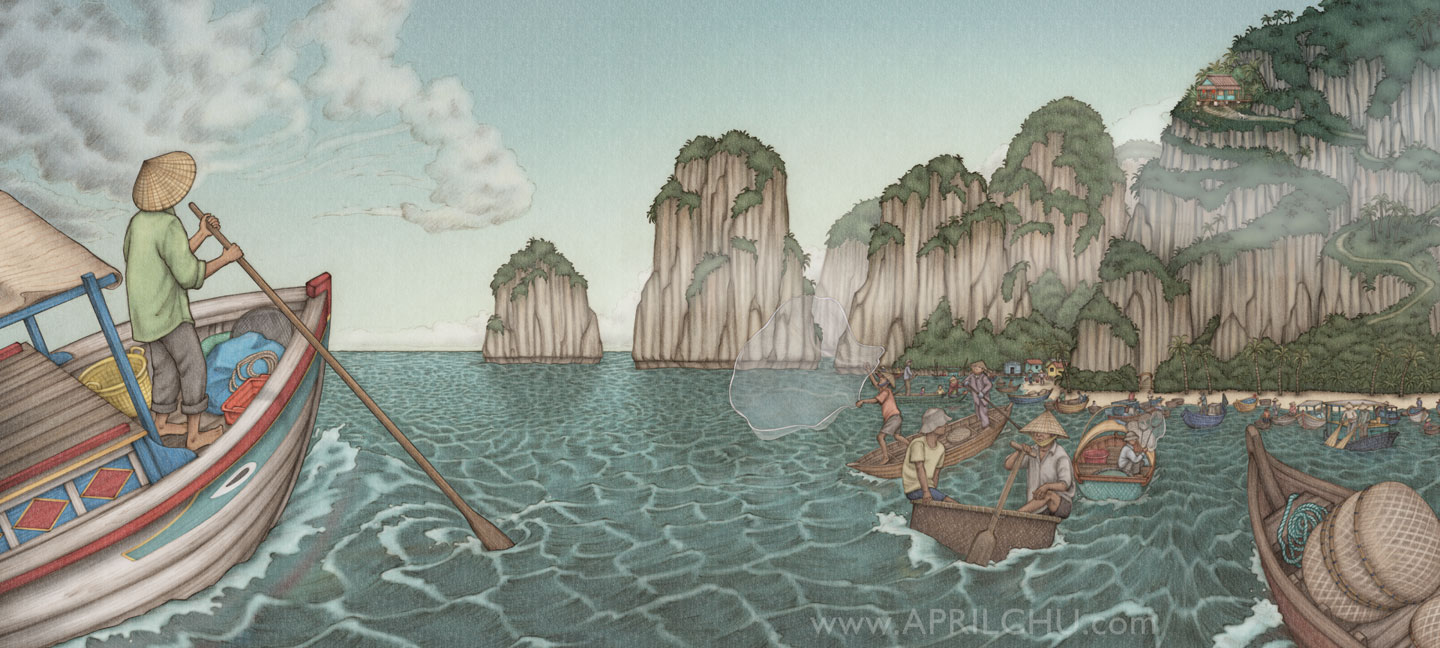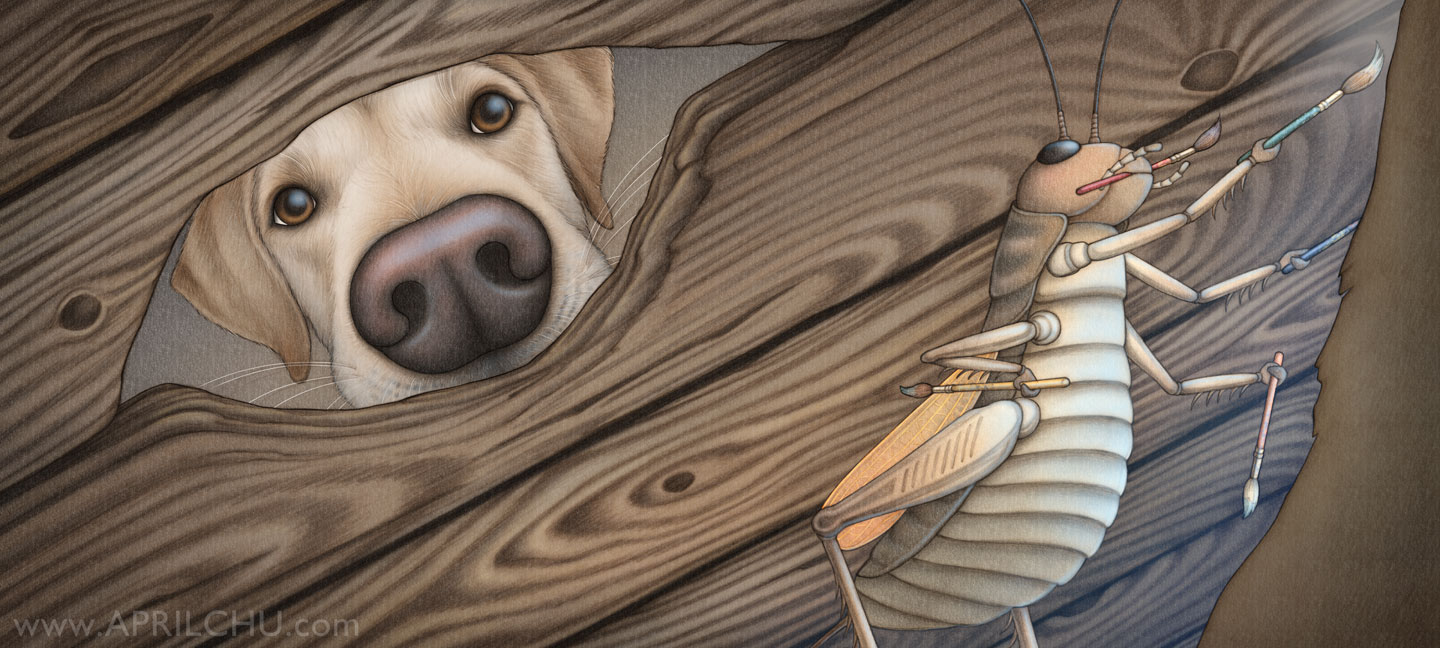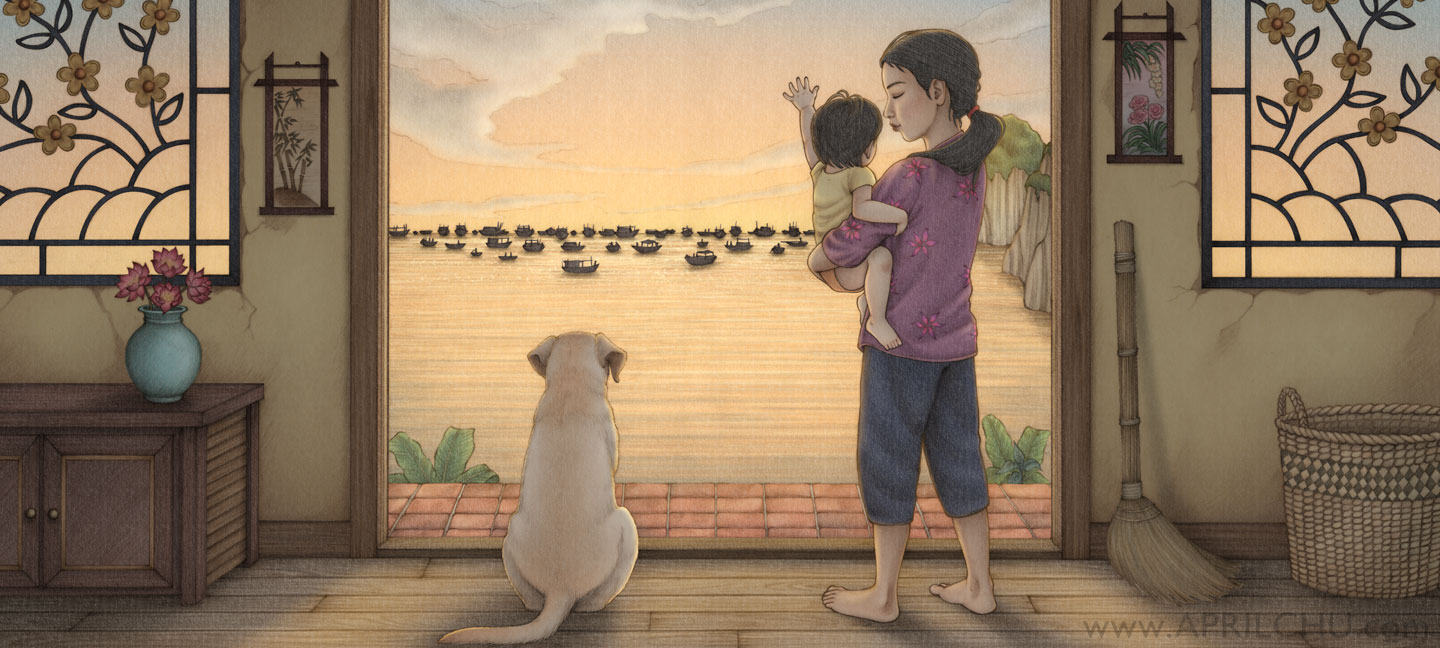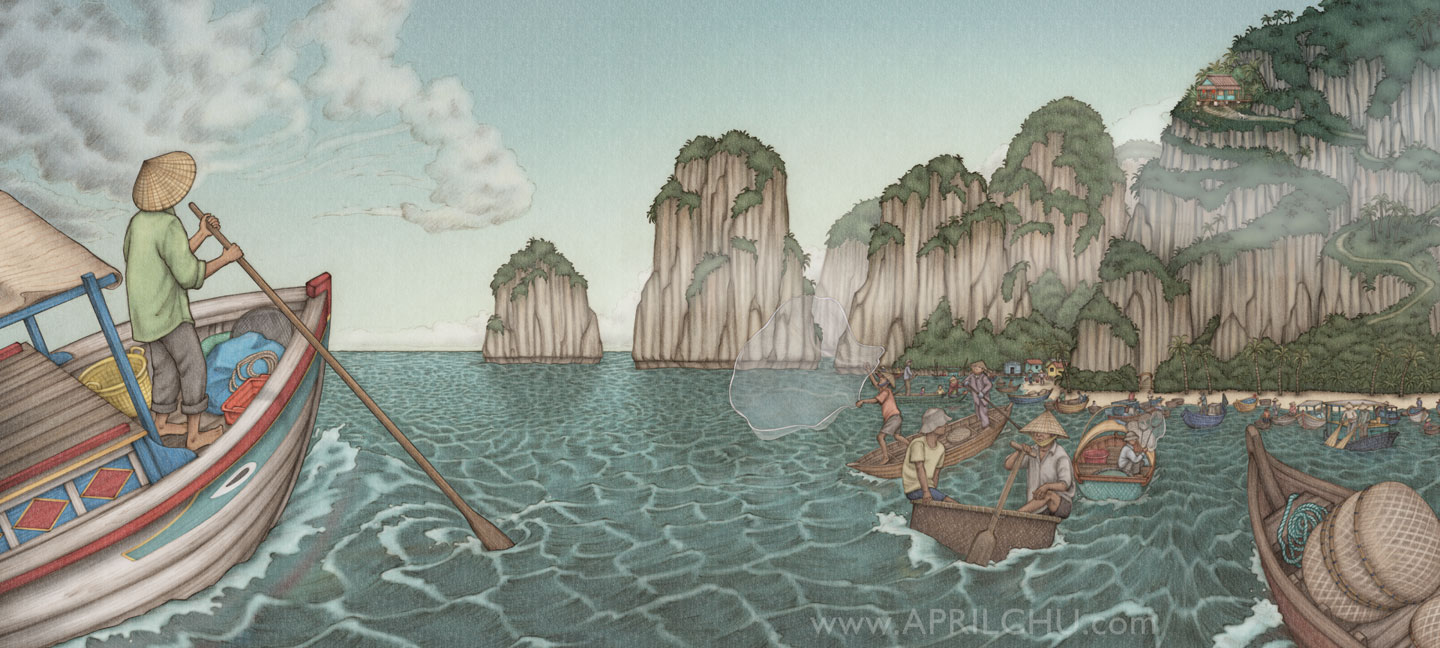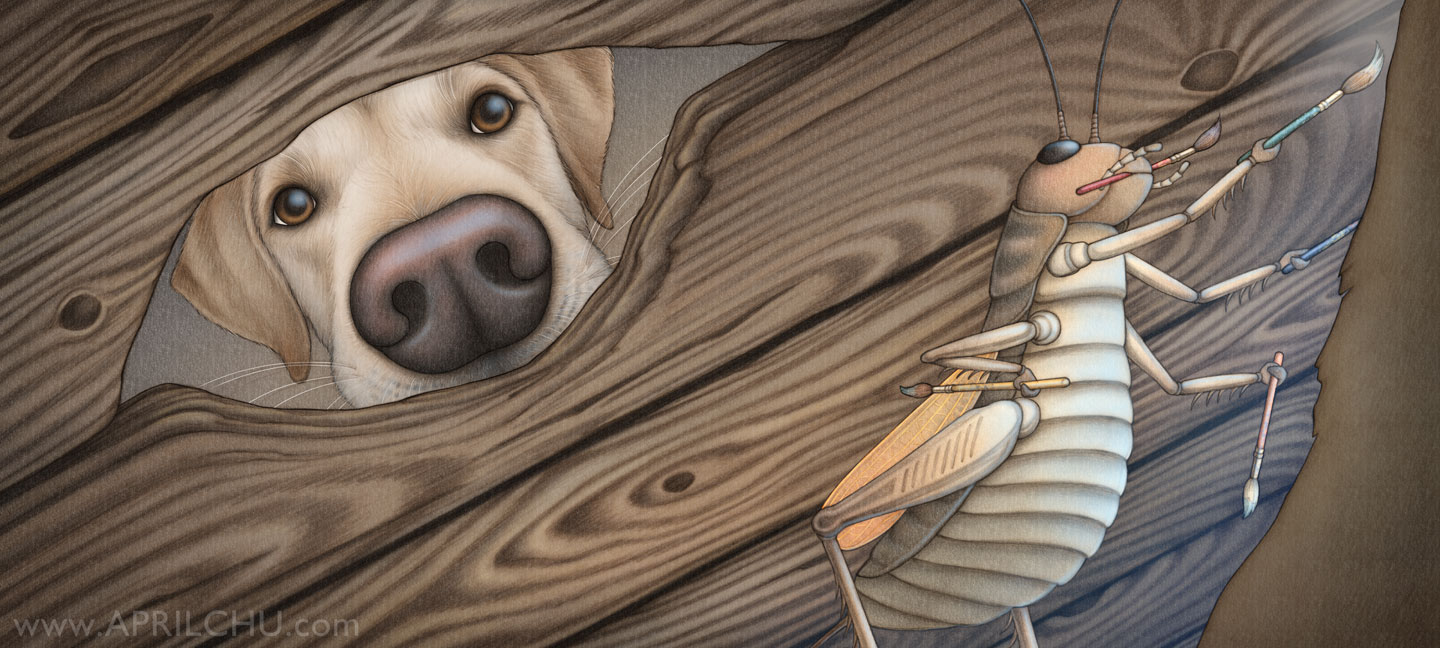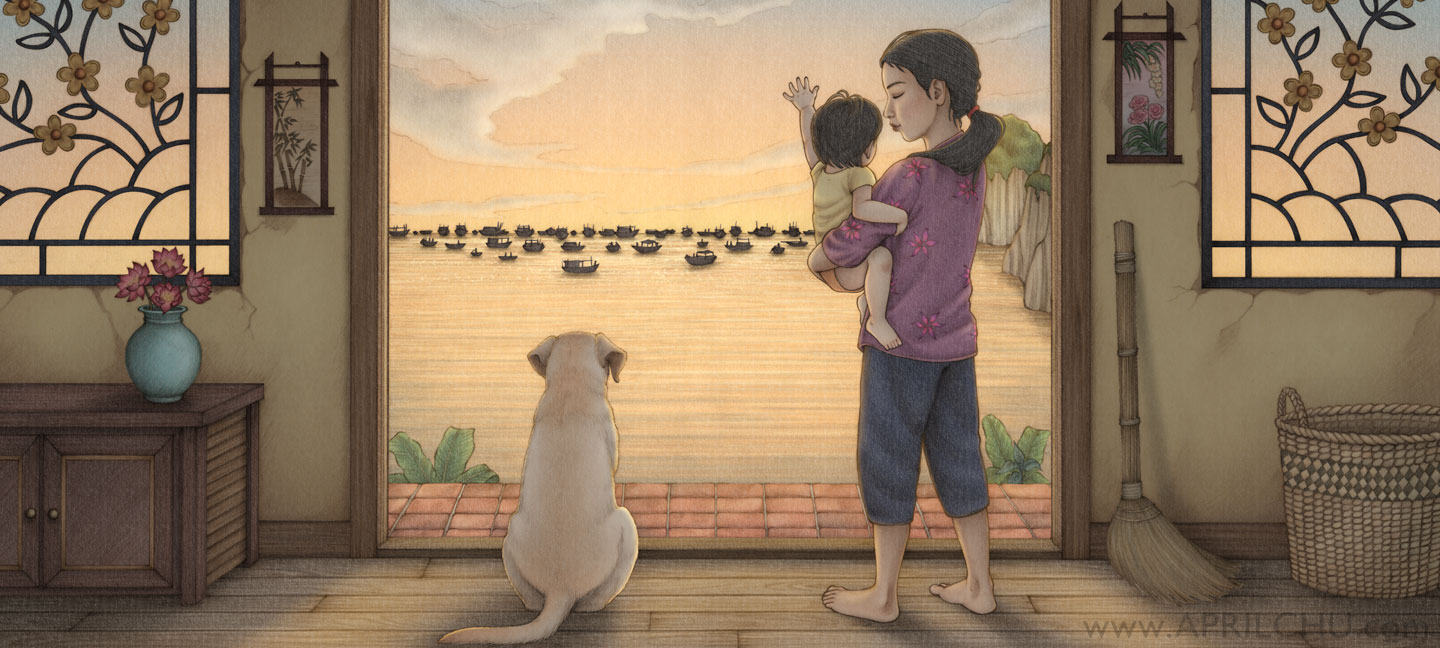 In a Village by the Sea
Author: Muon Van | Illustrator: April Chu | Publisher: Creston Books (May 12, 2015) | 32 Pages | Ages: 4-10 years | ISBN-13: 978-1939547156
Written in a spare, lyrical style using fresh, evocative imagery, In a Village by the Sea tells the story of longing for the comforts of home. A perfect book for teaching about diverse cultures and lifestyles through rich pictures and words, moving from the wide world to the snugness of home and back out again.
Click here for the Curriculum Guide.
Reviews:
"The illustrations, with strong references to Chinese pen-and-ink landscapes and Japanese woodblock prints of the sea, will draw readers to this book again and again. (Picture book. 4-7)" - Kirkus Reviews (starred review) Read the full review at Kirkus.

"Van's circular, incantatory writing closes in on the house ("In that house,/ high above the waves,/ is a kitchen"), where a woman cooks, a dog explores, and a baby rests. Skillfully using a variety of visual perspectives, Chu's delicately detailed and colored illustrations invite close study; the fishermen's nets have a gauzy translucence, and papery garlic bulbs, veiny basil leaves, and softly glowing lanterns are all drawn with naturalistic care. As Van directs readers down a hole in the corner of the room, the story shifts into fantasy—beneath the floorboards, a cricket paints a majestic picture of a stormy sea, in which a fisherman (previously seen in the opening pages) longs to return to the woman and child in the hillside home. A lovely, resonant portrait of family life that hums with quiet magic." - Publishers Weekly (starred review) Read the full review at Publishers Weekly.
Available for purchase: