Muon and I were lucky enough to be presenters on the Children's Stage at the first ever Bay Area Book Festival in downtown Berkeley on Saturday, June 6th. We had an amazing time! We started out our presentation by reading In a Village by the Sea to the audience and then Muon and I asked each other questions relating to the book and some that were quite random, like "If you found a dragon asleep in your bed, what would you do?" I admit, I was a bit stumped by that one!
I also did 2 quick drawing demos. In the first demo, I showed the audience what I like to draw for fun, which usually involves my husband and me attempting to draw silly portraits of each other. And yes, he has donned a bear suit before.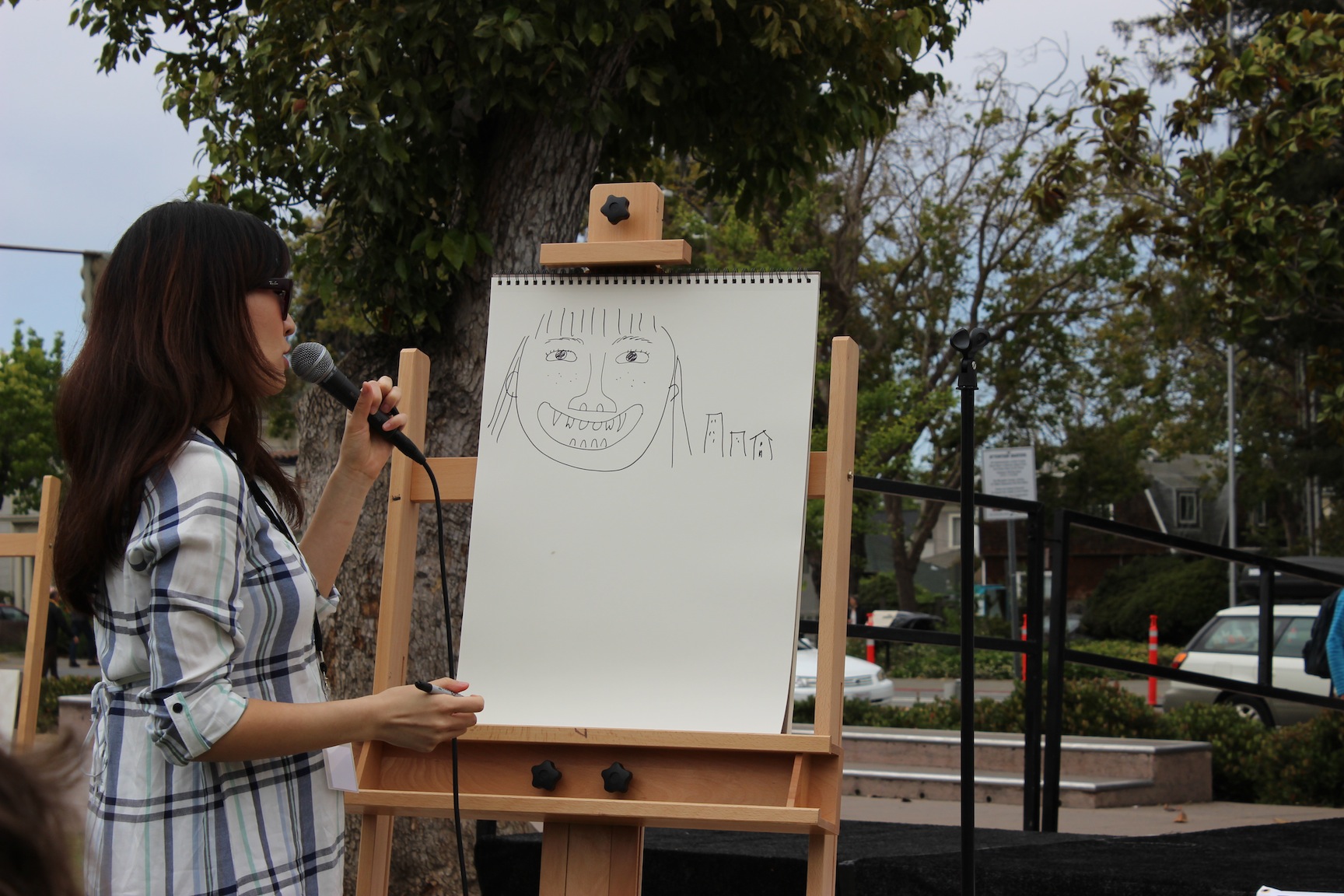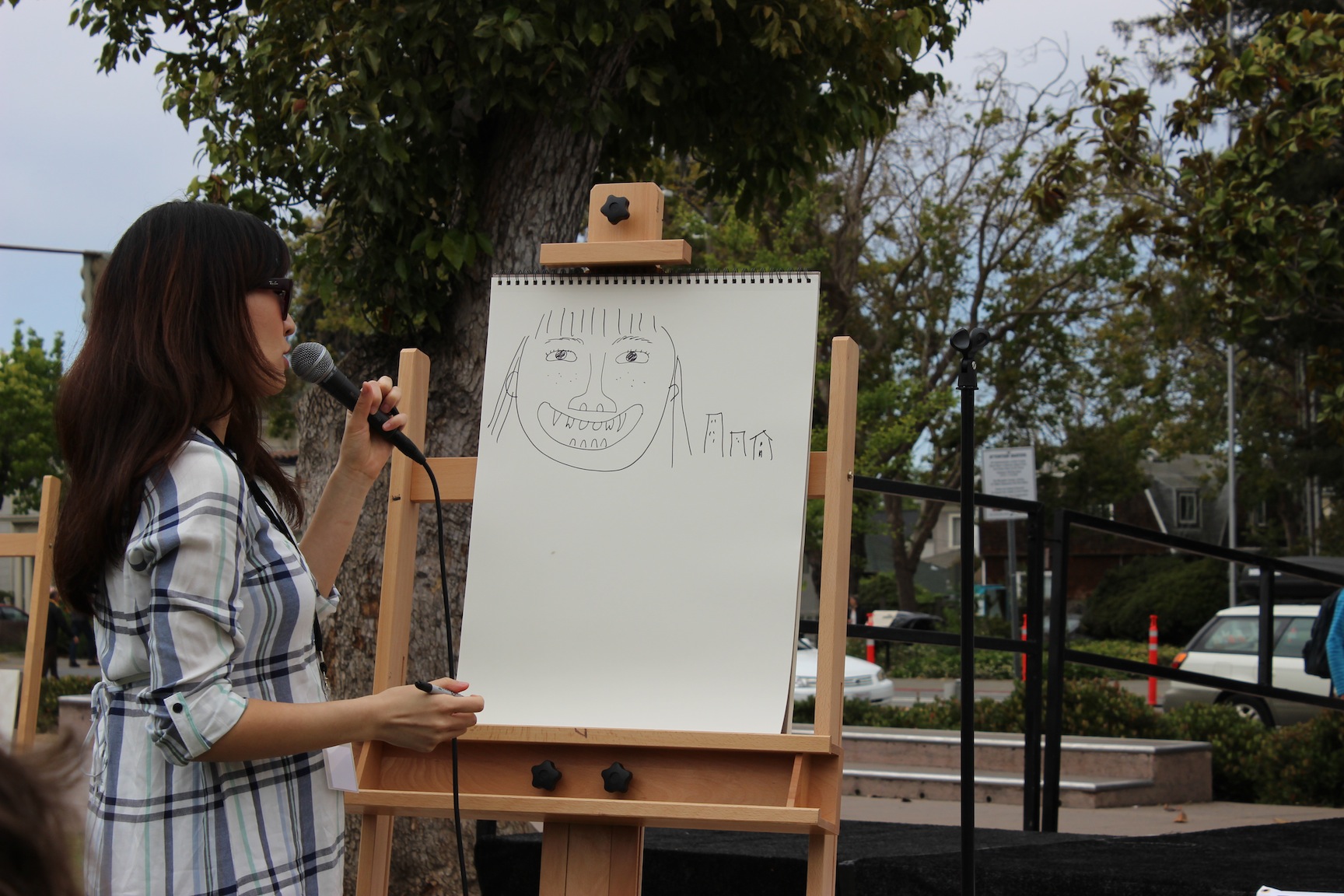 In the second demo, I showed the audience how to draw Mr. Cricket from In a Village by the Sea. An audience member suggested that Mr. Cricket should be holding a copy of the book. How brilliant...now why didn't I think of that?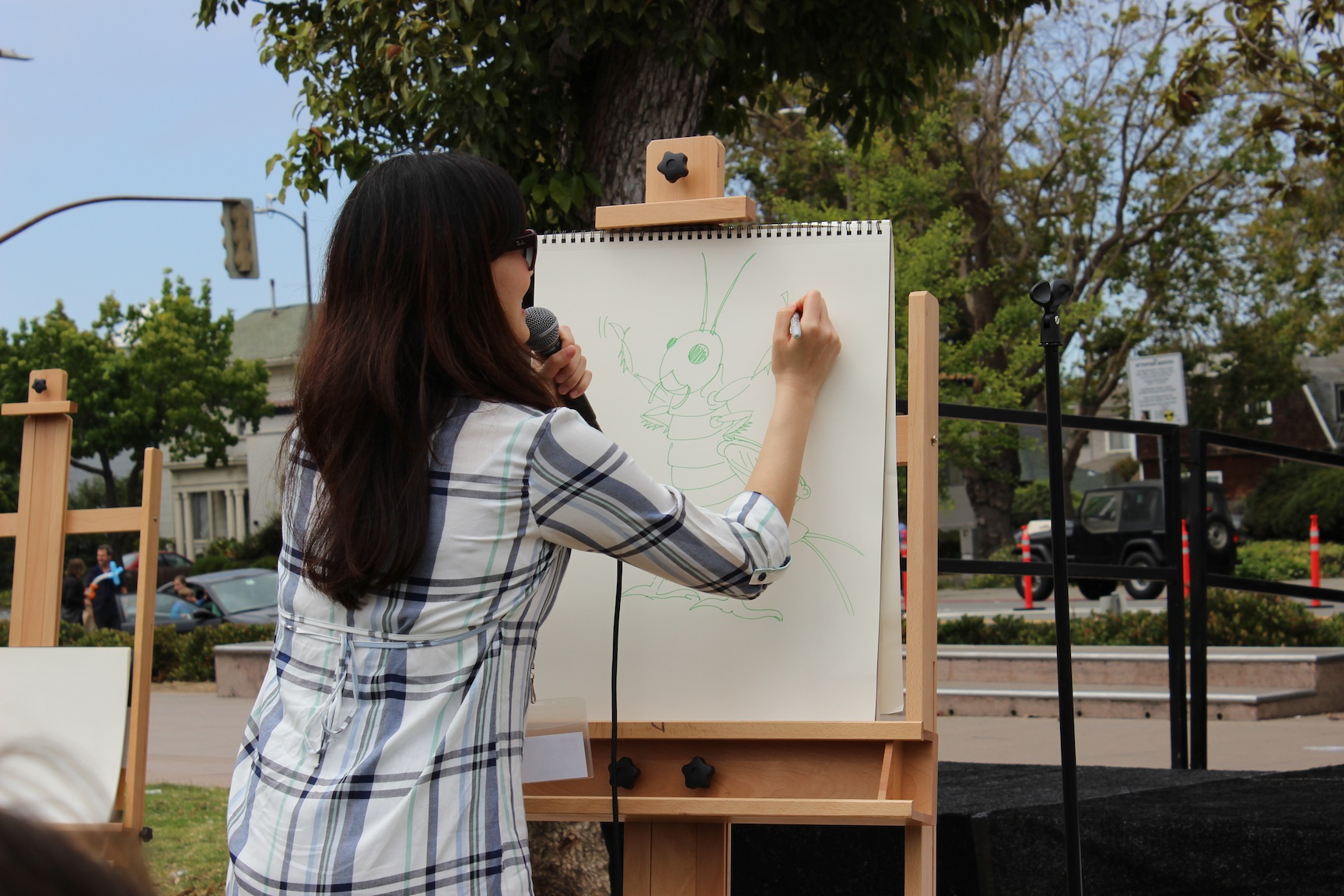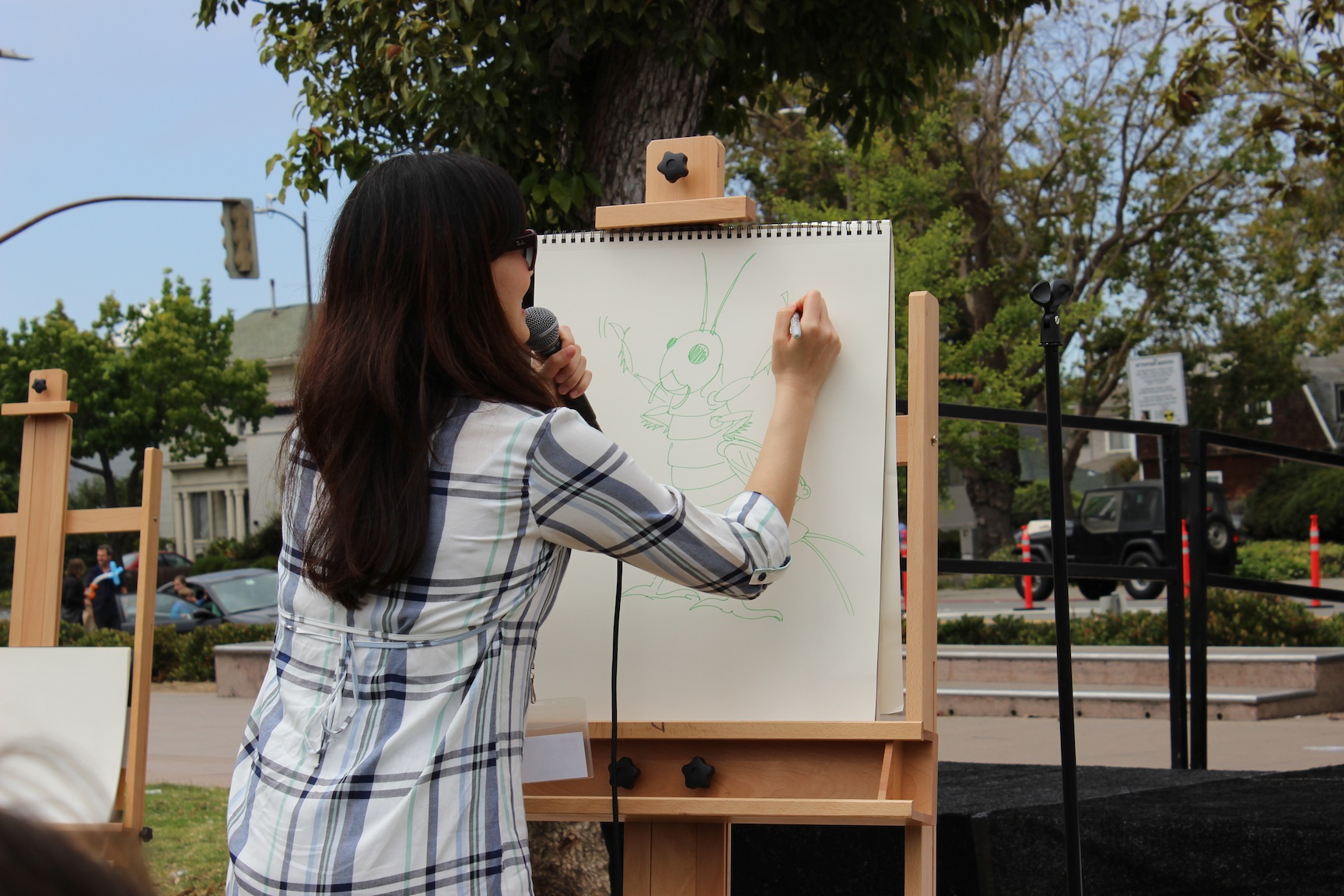 And afterwards it was book signing time!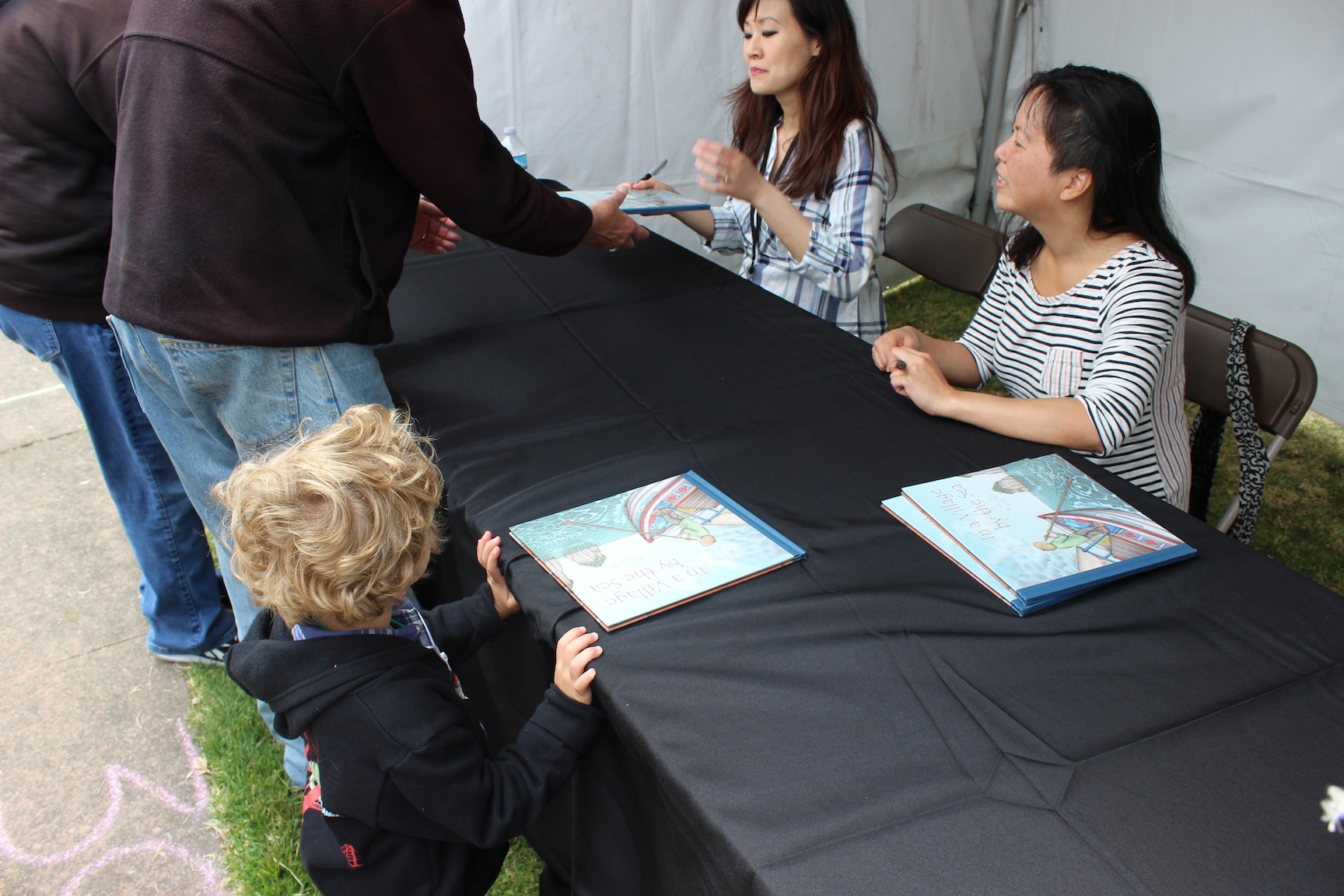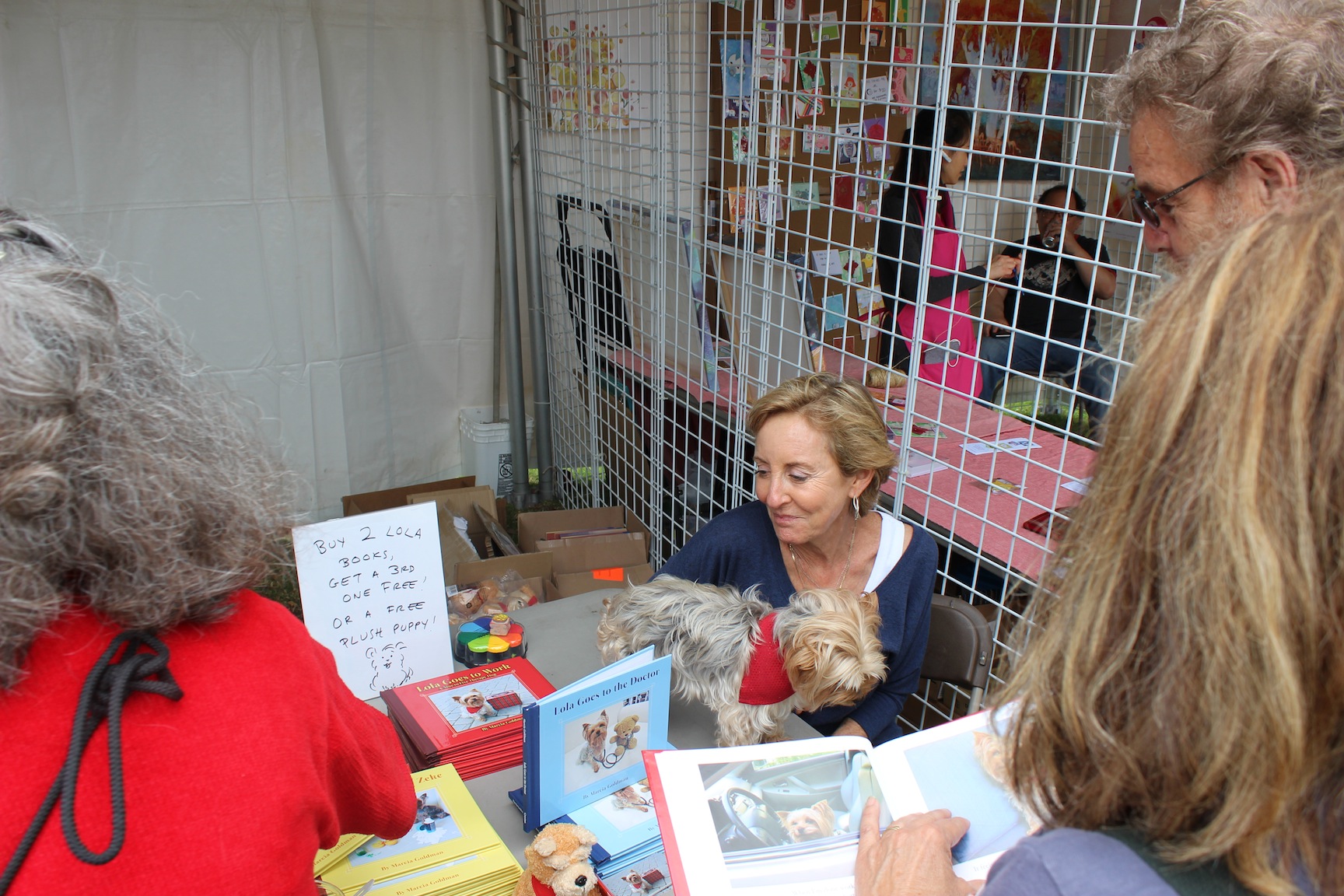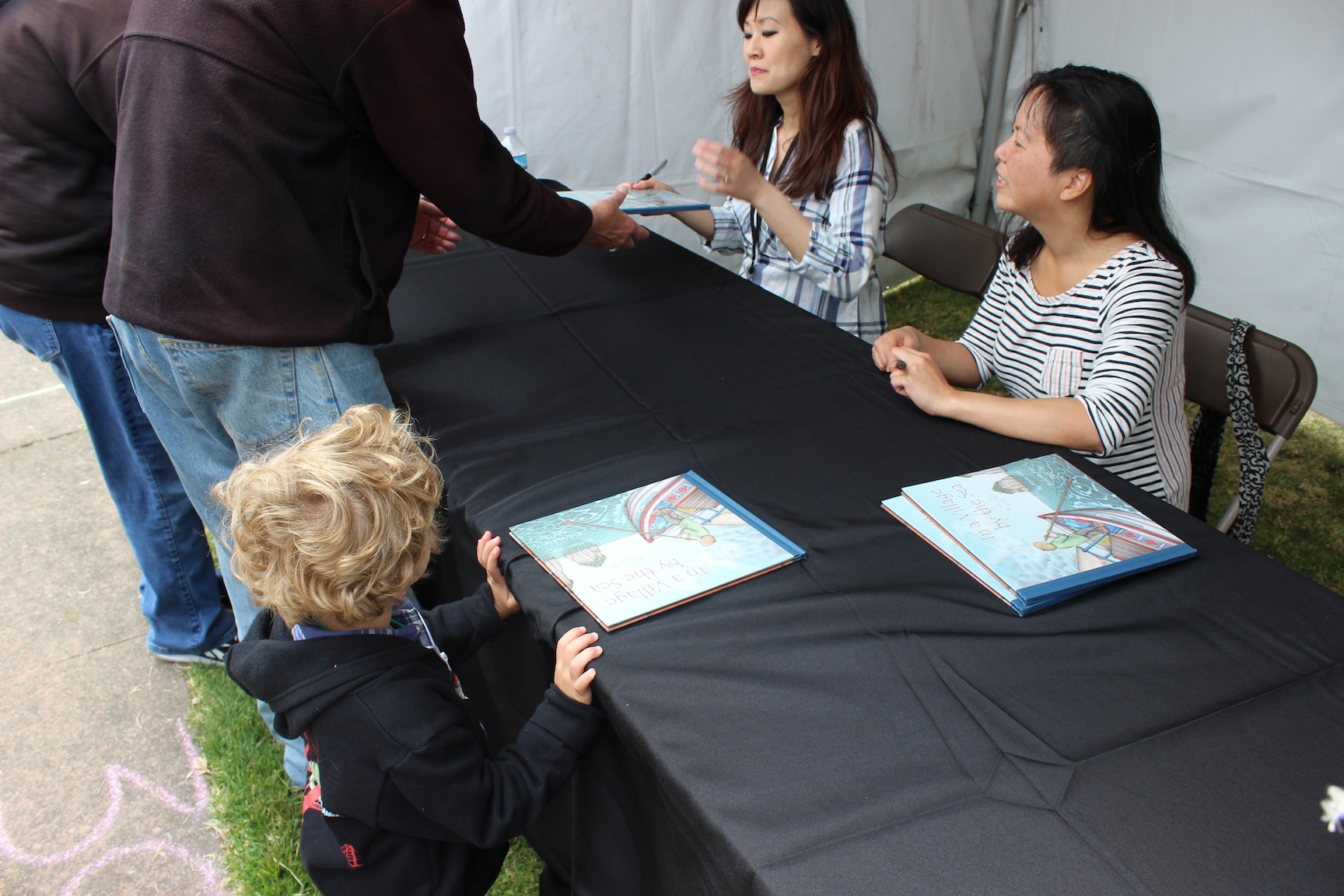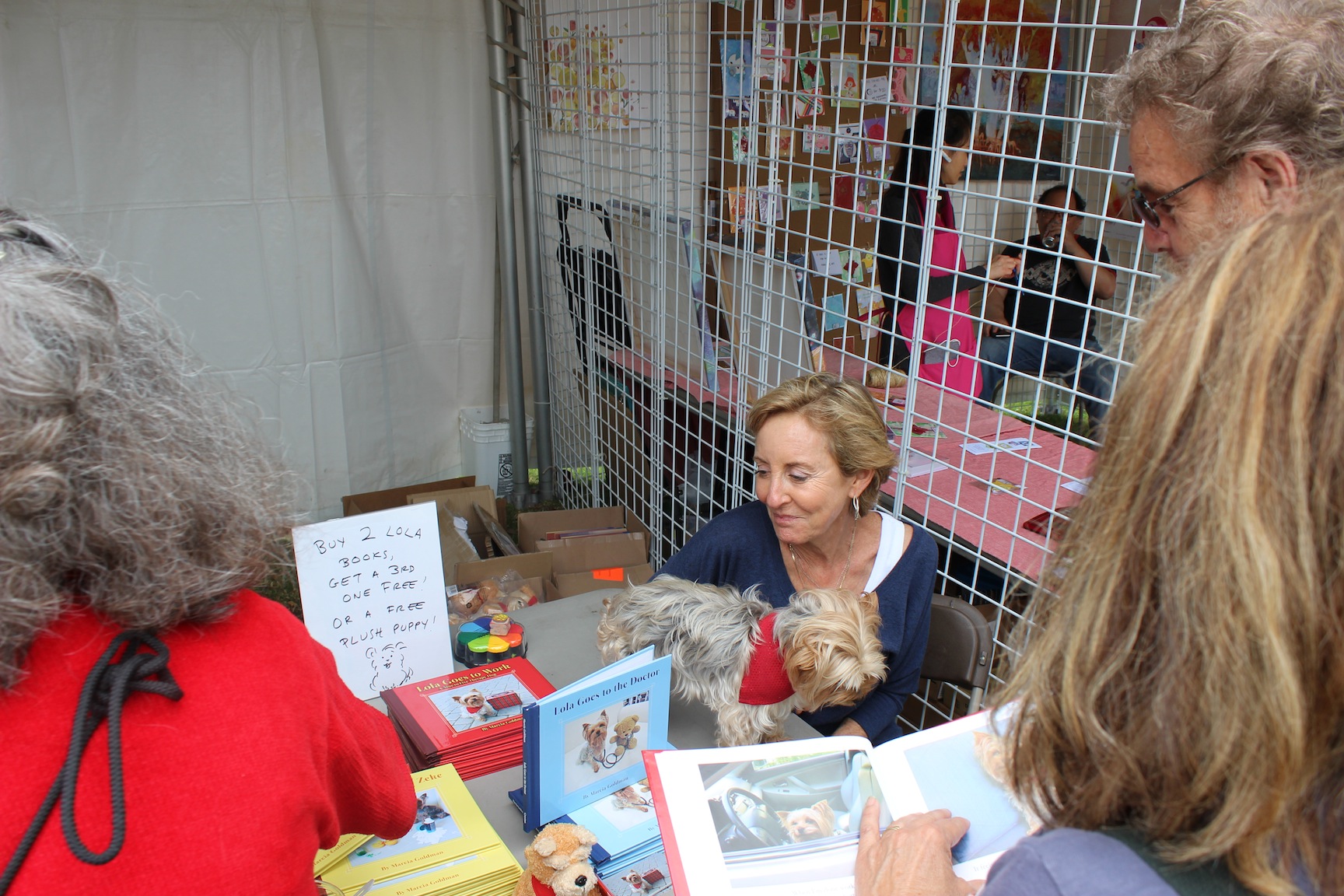 The Festival not only featured 300+ speakers, but there was also a monument constructed out of 50,000 books called the Lacuna. It was quite spectacular and the best part was that visitors were able to take books from its walls.
And here are just some random photos from the Farmer's Market, including a stand with the most juicy, delicious peaches and peach desserts from Brentwood, California. Oh my, I'm salivating just thinking about it!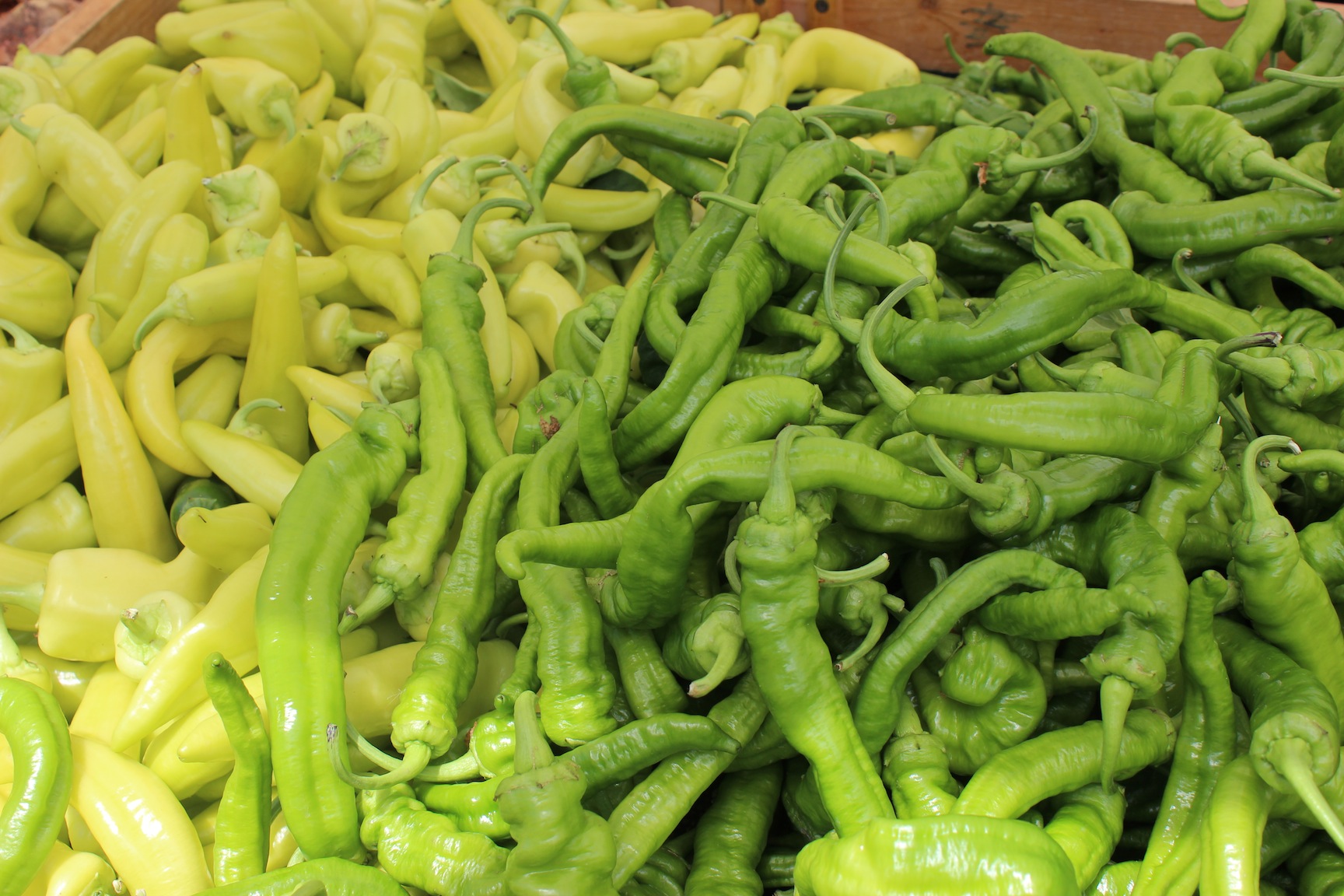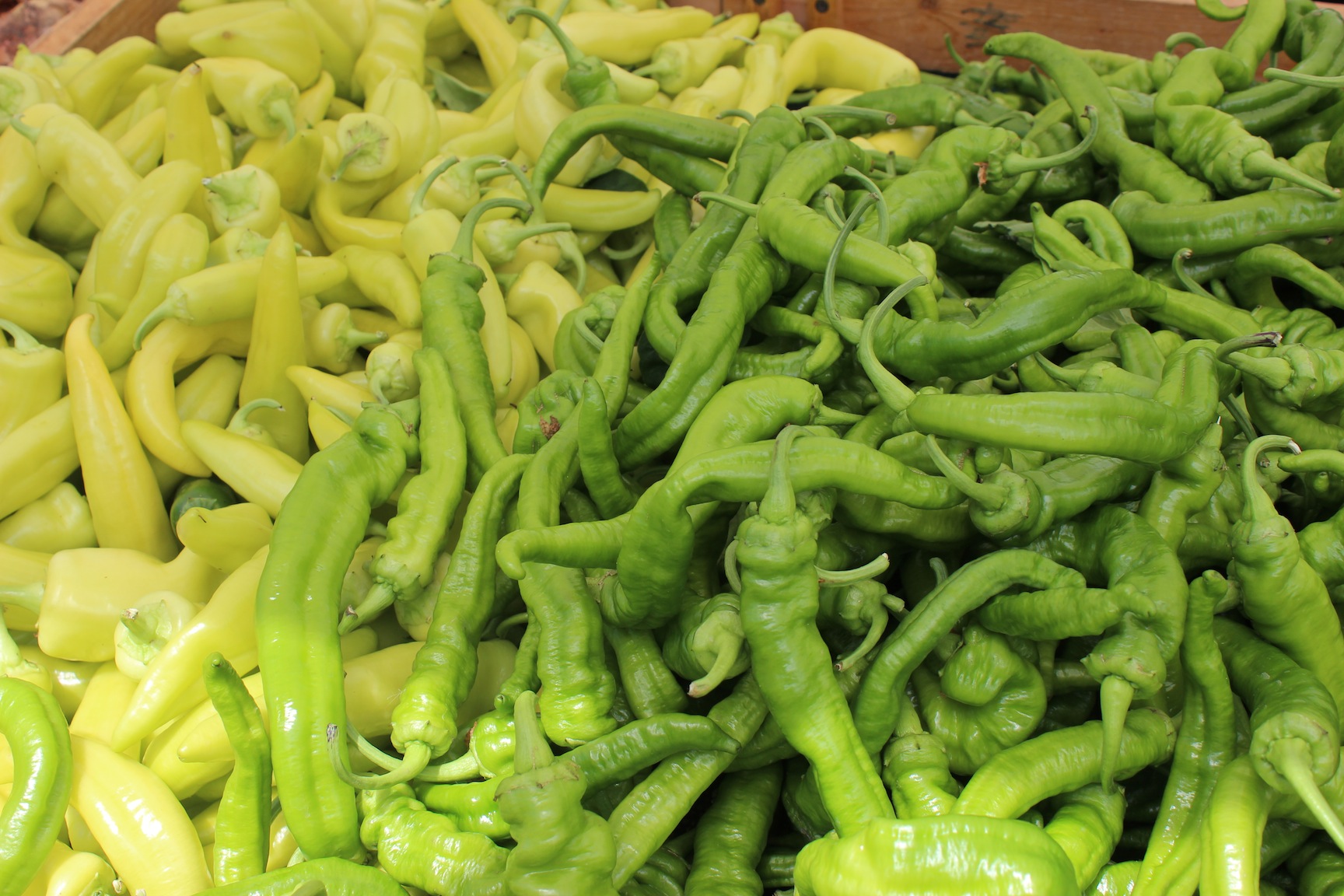 Thank you to everyone that came out to the Festival! It was great fun and I plan on going back every year!