Last Friday, Muon and I had our first author/illustrator school visit for In a Village by the Sea. We had so much fun presenting to the students at Westlake Elementary and Gateway School in Santa Cruz. Both schools greeted us with so much enthusiasm and energy. All the students were wonderful listeners and participants. We were even asked what is our favorite flavor of ice cream and what is our favorite fish!
Here are some of the photo highlights from each school: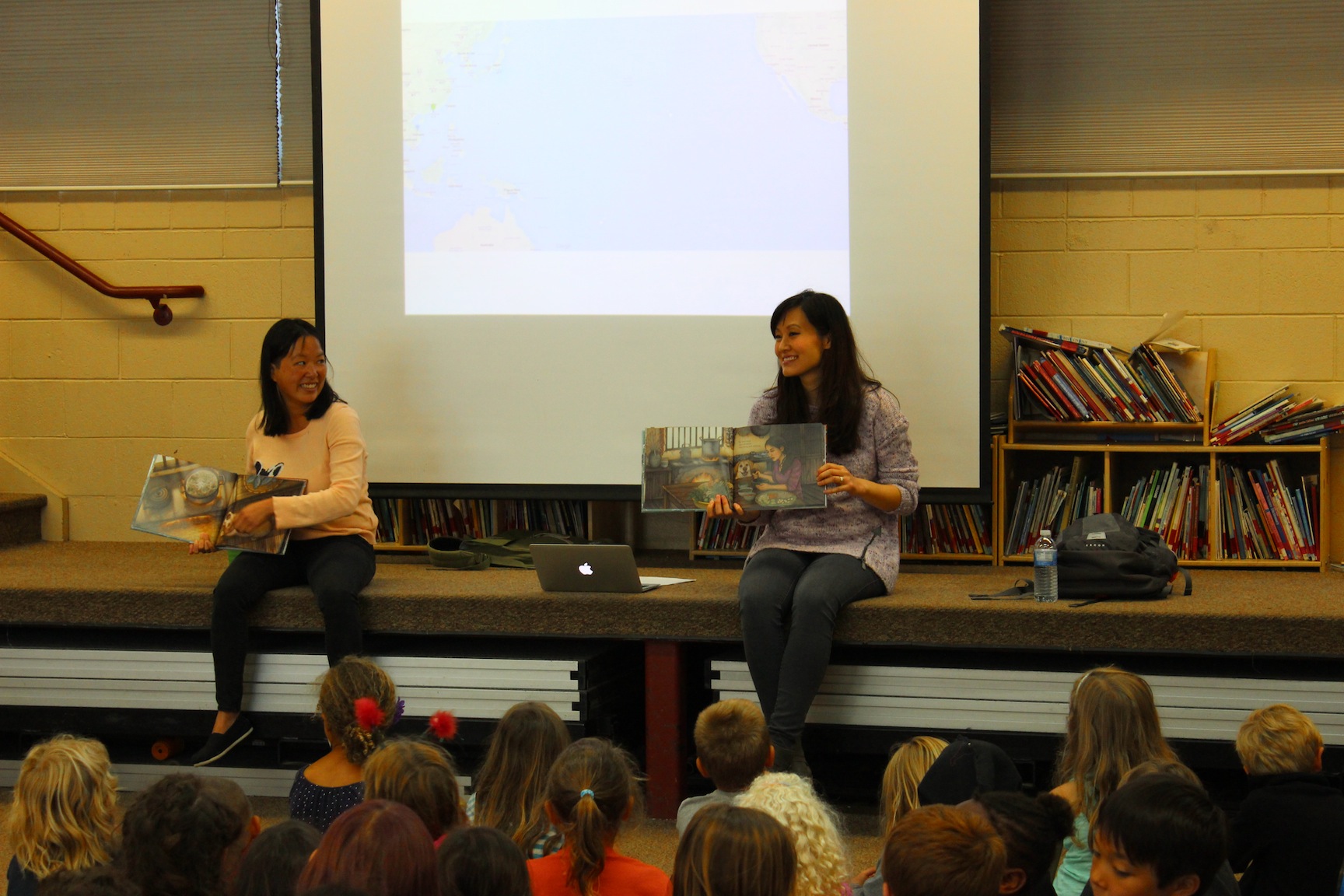 In between our school visits, we signed 125 books at Bookshop Santa Cruz. 100 Lucky students got to take home a signed copy of In a Village by the Sea!
Thank you to Kathy Ritchie at Bookshop Santa Cruz for coordinating this event and thank you to the lovely faculty and students from Westlake Elementary and Gateway for inviting us to speak at your schools!