It's always a great feeling after spending months in your art cave to finally release your book out into the world. It's an even better feeling when your book receives a warm welcome! I am absolutely delighted that In a Village by the Sea has received 2 starred reviews!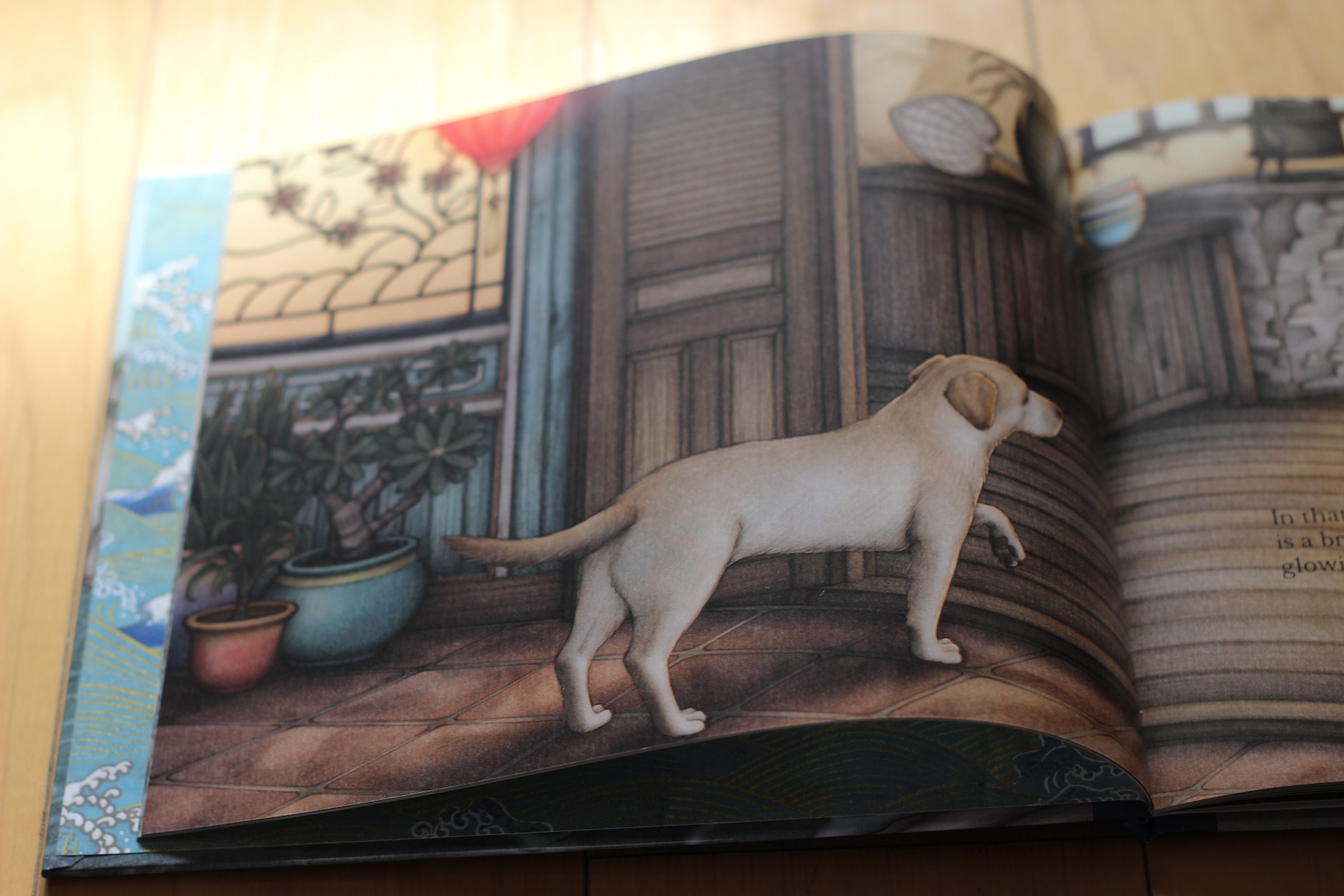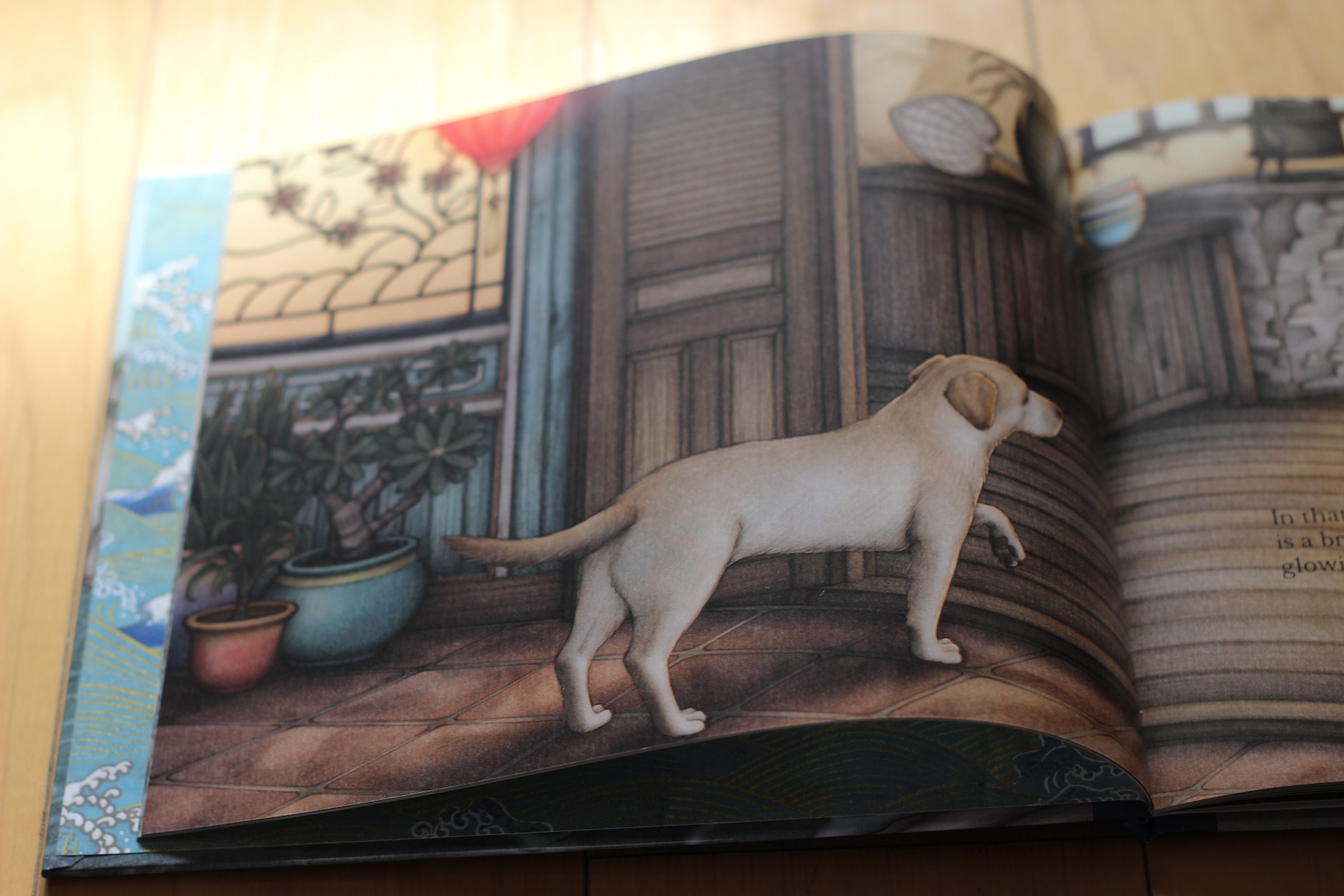 "The illustrations, with strong references to Chinese pen-and-ink landscapes and Japanese woodblock prints of the sea, will draw readers to this book again and again." - Kirkus Reviews (starred review) Read full review at Kirkus.
"Van's circular, incantatory writing closes in on the house ("In that house,/ high above the waves,/ is a kitchen"), where a woman cooks, a dog explores, and a baby rests. Skillfully using a variety of visual perspectives, Chu's delicately detailed and colored illustrations invite close study; the fishermen's nets have a gauzy translucence, and papery garlic bulbs, veiny basil leaves, and softly glowing lanterns are all drawn with naturalistic care. As Van directs readers down a hole in the corner of the room, the story shifts into fantasy—beneath the floorboards, a cricket paints a majestic picture of a stormy sea, in which a fisherman (previously seen in the opening pages) longs to return to the woman and child in the hillside home. A lovely, resonant portrait of family life that hums with quiet magic." - Publishers Weekly (starred review) Read full review at Publishers Weekly.
Thank you Kirkus Reviews and Publishers Weekly!